RYUTENMON
Cantonese Restaurant
Elevate your senses at our Cantonese-style Chinese restaurant in Central Tokyo, famous for its fresh seafood and vegetable dishes that highlight seasonal delicacies.
"Ryutenmon" means "Heaven's Dragon Gate" in Cantonese, an auspicious name befitting a regal Chinese restaurant which has been celebrated for its Cantonese cuisine and the many great moments it has shared with guests.
RYUTENMON New Grand Menu by Kunihiko Waguri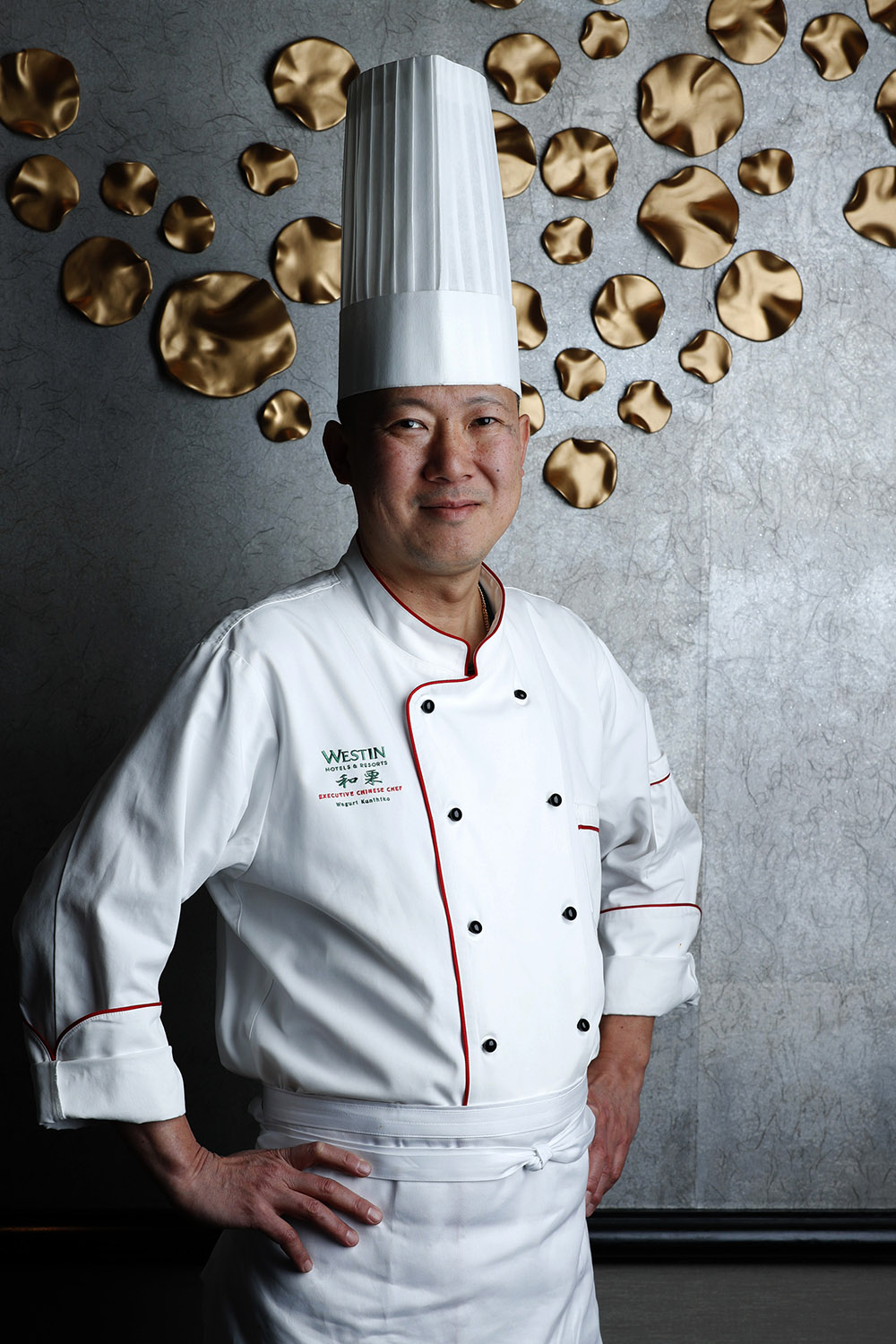 RYUTENMON Executive Chef: Mr. Kunihiko Waguri
Devoted in the endless pursuit for the culinary artistry of Cantonese cuisine with 30 years of professional experience in Japan and Hong Kong, the haven of the finest Cantonese cuisine, Chef Waguri is best known for his creative but authentic approach to traditional Cantonese fare.
Select from an array of RYUTENMON signature dishes including Portuguese-style oven-baked abalone seasoned with curry powder specially crafted by RYUTENMON Executive Chef Kunihiko Waguri, fresh steamed fish with Chef Waguri's secret soy sauce, and ox tongue with honey and pepper sauce.
Grand Menu
Seasonal Menu
Click here for lunch menu
Click here for dinner menu
Hong Kong Sweets Menu
Ultra Prestige Champagne Dinner
Oct 17, 2018 (Wed)
The ultimate champagne dinner featuring the exquisite cuisine of Ryutenmon matched with the pinnacle of Moët & Chandon's collection - the Ultra-prestige Cuvee "MCIII" and 4 varieties of champagnes from the maison. Winemaker Mr. Amine Ghanem from Moët & Chandon will also share the story behind this state-of-the-art masterpiece.
Time:

Reception 18:30 / Start 19:00
Price:
30,000 JPY per guest
Ise Lobster Fiesta
Sep 11 (Tue) - Nov 15, 2018 (Thu)
An exquisite Cantonese gourmet experience presented by Ryutenmon's Executive Chef Kunihiko Waguri featuring beautifully presented Ise lobster delicacies representative of his creative culinary flair.
Lunch:

8,000 JPY per guest
Dinner:
18,000 JPY per guest
Hong Kong Fair
Nov 16 (Fri), Nov 17 (Sat) - Nov 30, 2018 (Fri)
Ryutenmon invites Mr. Jayson Tang, Executive Chinese Chef of JW Marriott Hotel Hong Kong and a leading figure in the local dining scene, for an exclusive collaboration dinner of contemporary Cantonese fine dining and Ryutenmon's masterpieces.
11.16 (Fri)
Chef's collaboration dinner course 18,000 JPY
Free-flow plan 5,000 JPY
11.17 (Sat) - 11.30 (Fri)
Hong Kong Fair course 16,000 JPY
Information
Address
2/F The Westin Tokyo
Tel
03-5423-7787
Cuisine
Chinese
Atmosphere
Refined with a Chinese interior
Dress Code
Smart Casual
Chef
Kunihiko Waguri
Smoking Permitted
No
Hours
Weekdays: 11:30 AM - 3:00 PM
Weekends & Holidays: 11:00 AM - 4:00 PM
*All prices are subject to consumption tax and 13% service charge.